Dear ladies and gentlemen,

today you are receiving the second part of our "Did you know?"-series on the topic "Lighting systems for the standards-compliant reading (validation) and verification of codes".
Modern product codes, such as Datamatrix codes, can not only be used for process optimization and quality testing, but also provide important information for the user. Only a product code with high quality guarantees a smooth flow of information. A Machine Vision based verification ensures the readability of the code. But this depends on an optimal illumination of the code.
Depending on the used standard, the material and shape of the test piece, a suitable version can be determined here:
plane, matt and rough surfaces:

four-sided 30° lighting arrangement

curved and rotationally symmetrical surfaces:

two- or one-sided 30° lighting arrangement

glossy and reflective surfaces:

Coaxial or dome lighting

glossy surfaces with a complex structure:

Dome lighting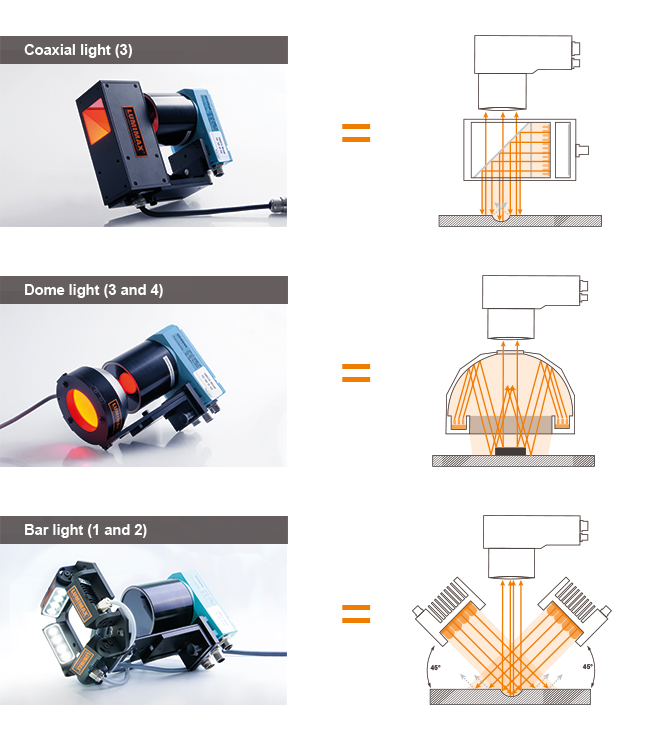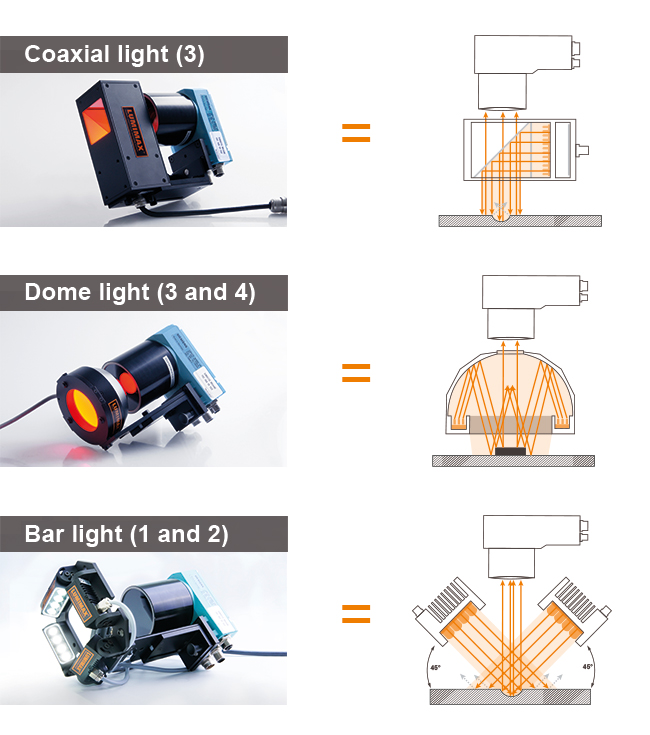 Further information

Further information
Simple integration thanks to LUMIMAX® mounting systems
Verification adapter for dome and coaxial lights as well as mini bar lights:
direct mounting on the camera system

defined swivelling in and out of the lighting

reproducible construction for all reading stations

Mounting system for mini bar lights:
four, two and one-sided arrangement

defined fixing points for standard-compliant 30° and 45° setting